Microscopic changes are often only identified with the accurate IntelliStudio® mole imaging system.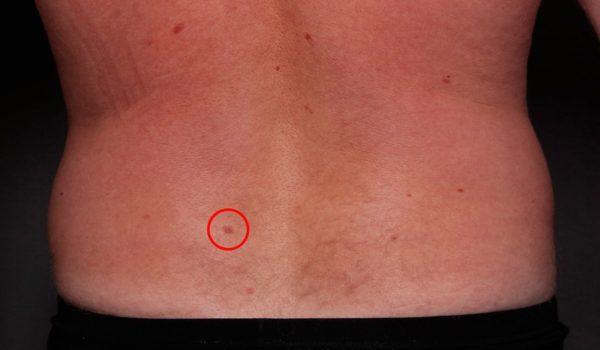 A man in his forties arrived at the reception due to reddish patches that had developed over the years. They were found to be red-pigmented moles lacking all, or almost all, brown pigment. In addition to these moles, the patient also had normal brown moles. The reddest mole on his chest was found to be early-stage melanoma. After additional surgery, the monitoring of the entire skin surface with the IntelliStudio® AI robotic camera system was scheduled.
During the third imaging session, approximately 10 months after the first imaging, a lower back mole was found to have changed. The change could only be observed by comparing digital dermoscopy images side by side. The mole did not look abnormal to the bare eye, and the mole didn't particularly stand out from the other moles in general images. Even after being assessed with dermoscopy, the mole did not differ substantially from the patient's other moles.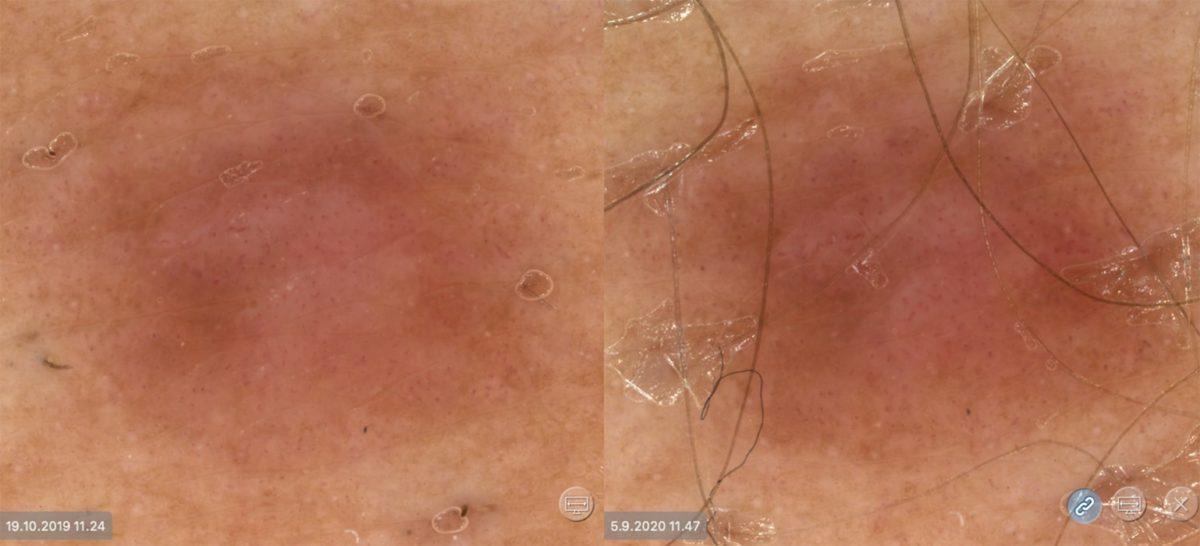 The mole was removed, and the skin pathologist's statement confirmed that it represented a melanoma-in-situ change, i.e. superficial melanoma. In this case, only the microscopic change that had occurred in the mole over time revealed melanoma, and melanoma would probably not have been found at such an early stage without the IntelliStudio® mole imaging system.