Just one treatment session can remove a spider angioma.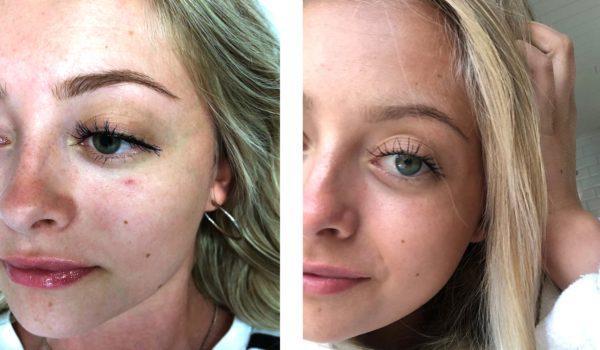 Our customer Wilma, whose hobbies include bikini fitness, had a spider angioma on her cheek, which bothered her. Wilma had had the spider angioma for years, and it bothered her because it looked just like a pimple. In the end, we removed this bothersome change with a KTP laser. This is how Wilma shares her experience on her blog:
This procedure wasn't familiar to me previously, so I was prepared for laser treatment to cause pain. It had been pointless to prepare for the pain because the laser couldn't really be felt at all.
…
It took around two weeks until my spider angioma had disappeared completely. After treatment, the area was slightly red and then a tiny scab developed, after which it vanished altogether. Now there are no signs of it, and I am super satisfied with the results. I am most surprised by how painless and quick this procedure was and how quickly my spider angioma really disappeared."
Spider angiomas can usually be treated with a single treatment session. The treatment can be carried out immediately during a consultation visit.
The following images show the situation before the treatment and 2 weeks after the KTP laser treatment.